PTFE tubing can sustain very high working temperatures up to maximum 260 °c. It provides non-stick characteristics, low friction surface, very high resistance to chemicals and solvents, and very high electrical resistance.
Three types of PTFE pipes are available:
For pipe with outside diameter 1~25mm and thickness of wall 0.1~2.5mm, we choose imported polymerized PTFE resin and process it by pressing
For pipe with outside diameter 25~200mm and thickness of wall 1.5~8mm, we choose suspended PTFE resin and process it by extruding
For pipe with outside diameter 25~120mm and thickness of wall 5~500 mm, we process it by die pressing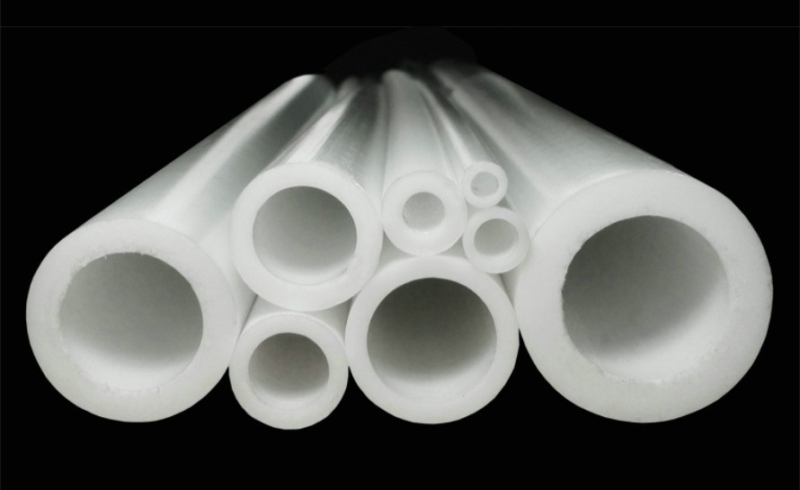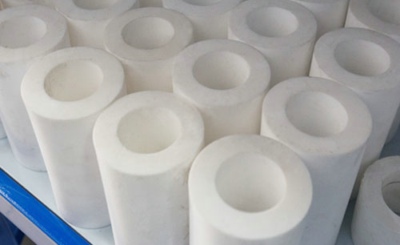 Regular Specifications
Temperature: maximum 260 °c
Apparent density: 2.10-2.20 g/cm3
Tensile Strength: ≥20 MPa
Elongation: ≥200%
Residual Lubricant Content: maximum 0.5%
Others
TYPES
Specification
Outside diameter
Wall thickness(mm)
Length(mm)
Pressed pipe
1~25
0.1~2.5
produced under requirements
Extruded pipe
25~200
1.5~8
produced under requirements
Die Pressed pipe
25~1800
5~500
100~300
Packing Details
Plastic bags in inner and outer carton or other packing method based on your requirements.